Subscribers to Leader enjoy permission to photocopy the worship resources printed in the magazine. Each issue of Leader also includes a username and password combination (generally found on the first page of the worship resources) that allows access to digital files of the resources. Simply click on the resources you wish to download and you will be prompted for the username and password. Your download should begin automatically.
Spring 2021
Pentecost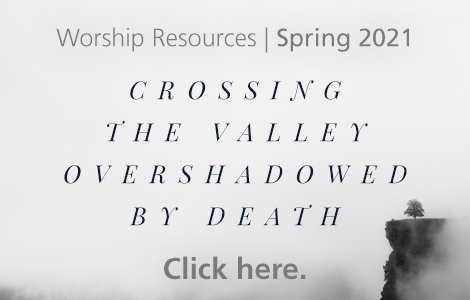 Additional Spring Resources:
Permissions
Quarterly Worship Resources in Leader magazine are marked with "permission to photocopy." Subscribers may reproduce these worship resources at no cost.
For permission to reprint other articles from Leader, please contact Meghan Florian at [email protected] or 540-574-4874. We ask payment of $0.99 per copy for each article reproduced from Leader.
Contact Us
We at Leader would love to hear your feedback, suggestions and questions.
Editorial and Subscription Office:
P.O. Box 866
Harrisonburg VA 22803
Order Line: 1-800-245-7894