Homepage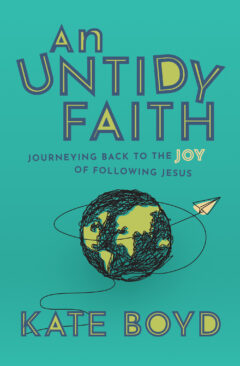 An Untidy Faith
A gentle guidebook for Christians caught in the messy middle
A gentle companion, Kate Boyd walks alongside those who have questions but can't ask them for fear of being labeled by or cast out of their communities. An Untidy Faith is a guidebook for those who want to be equipped with practices to rebuild their faith and shape their communities to look more like Jesus.
Pre-order Now
Godbreathed
Could there be good news in biblical imperfections?
As the disillusioned leave the Church in droves and the deconstructing search for better answers to eternal questions, this book repositions Scripture in the life of the Church to allow it to be what it was meant to be all along: a source of life, hope, and freedom for all. Godbreathed will reclaim the idea of biblical truth and reveal it to be not a list of beliefs to affirm or laws to be followed, but an invitation into a new way of living and loving on earth as it is in heaven.
Order now